Every month we share three industry news articles or stories that you may have missed. 
"Just doing my job."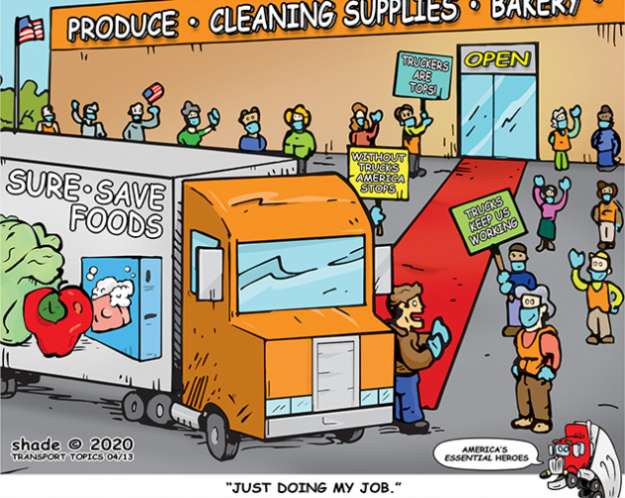 Transport Topics cartoon of the week on April 13 struck a chord with us. Without trucks, the world stops. 
Harvard researchers say some level of social distancing will be needed into 2022
According to a group of Harvard researchers, people around the world may need to practice some level of social distancing until 2022. This will be to help stop Covid-19 from overwhelming hospital systems and healthcare workers. 
5 opportunity areas for sustainability in supply chain 
We didn't forget that April is Earth Month. More companies are focusing on greening their supply chain. Supply Chain Brain offers five opportunity areas to start. These are sourcing, manufacturing, recycling, packaging, and transportation. 
Looking for more? Read our blog or subscribe to our quarterly newsletter.